Remote Creativity
Collaboration Re-Imagined
Reactiv HUDDLE is an innovative tool that allows remote employees, partners and customers to collaborate and participate as if they were sitting in the same room. HUDDLE allows you to not only share video and audio, but seamlessly share files and even interact, ink and manipulate content regardless of your location.
HUDDLE improves the productivity of meetings as everyone can engage without any physical barriers and fewer clicks.
Download Now
We have discovered that a one-hour long meeting can actually burn two and a half hours of time for the entire team! This additional time is comprised of pre-meeting setup, content distribution and post-meeting archiving and distribution of decisions and follow-up. Our goal is to save every team member 45 minutes, for every hour-long meeting. This will result in less work in the preparation of the meeting, more efficiency in conducting the meeting, and faster post-meeting follow-up.
Save 45% of your time in meetings and get your message through
CORPORATE/SALES
Engage with internal and external teams or customers, and allow them to share and contribute using a wide variety of data non-linearly. Reduce travel, increase productivity and be as efficient as if you were face-to-face.
DESIGN
Complex data and technical documents can easily be collaborated upon regardless of the location of remote participants. Everyone can contribute, markup and be creative without loss of context resulting in a dramatic reduction of errors.
EDUCATION
Not only can remote students interact with your lesson plans and content, but they can interact with each other, share findings, update on projects as if they were in the same room.
TRAINING
Capture their focus, and get a deeper engagement with your audience. Regardless of their location everyone can participate ensuring retention of your content.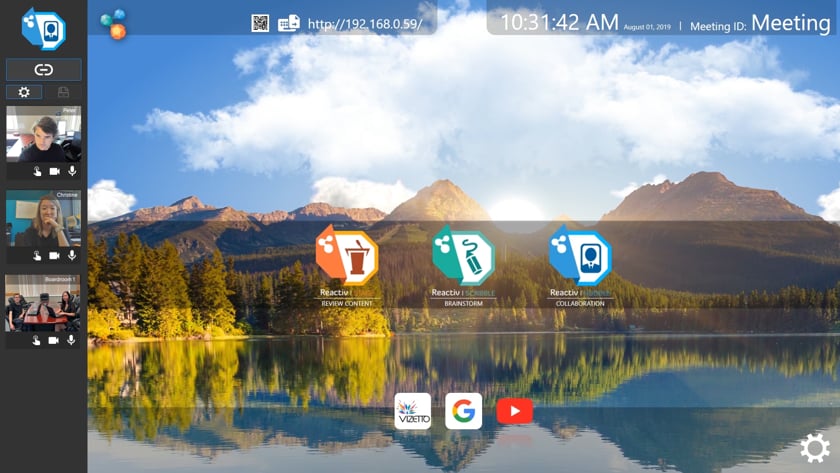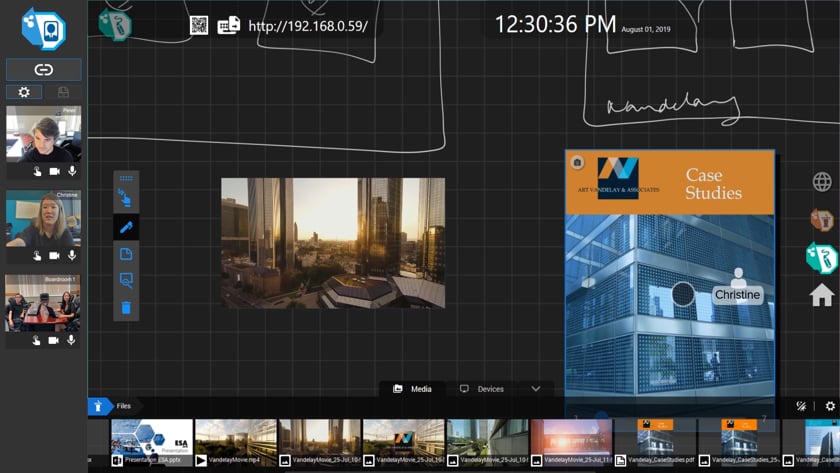 The Communication Ecosystem for your Laptop
The Operating System for your Interactive Whiteboard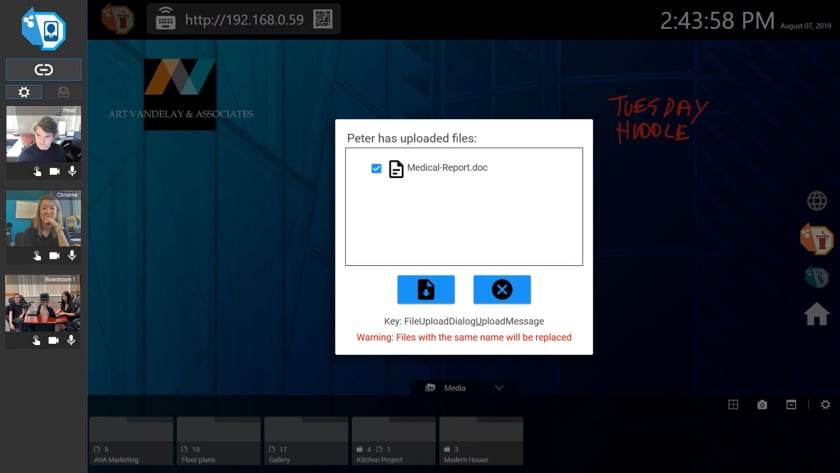 Discover The Reactiv SUITE Ecosystem
Subscribe to our Newsletter!